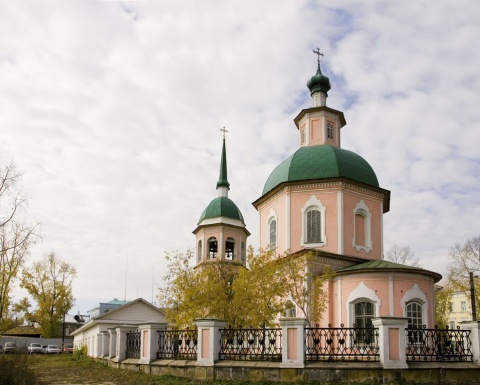 Day 1
Arrival in Irkutsk, meeting with the guide
Transfer to city center
Beginning of the city tour round Irkutsk
You will have a chance to get acquainted with history, culture and traditions of the oldest and most beautiful cites of Eastern Siberia – Irkutsk!   
The tour starts in the historical center of Irkutsk, where Irkutsk was founded in 1661: Historical center → Square of Three Churches (Church of Our Savior, Epiphany Cathedral, Polish Roman Catholic Church) → War Memorial and Eternal Flame → Bridge of Love and Embankment of the Angara River → Triumphal Arch → Sign of the Cross Convent
Visit to Museum of Regional History in Irkutsk – excellent opportunity to find out numerous interesting facts about exploration of Siberia and to see ancient artifacts dating back to the Stone and Bronze Age
13:00 – 14:00 p.m. Lunch in one of local restaurants
Continue city tour.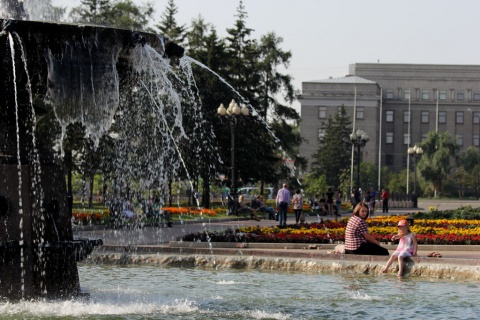 In the second part of our city tour guests will walk along the main street of the city – Karl Marx with elegant merchant houses of the XVIIIth and  XIXth centuries, visit Central Market, Monument to Alexander the III (the most beloved Russian Tsar among Siberians) and have an evening walk the wooden district with lovely wooden houses and numerous souvenir shops
18:00 – 19:00 p.m. Dinner in one of local restaurants
Round 19:30 p.m. Arrival in one of hotels in Irkutsk and check-in
Night in Irkutsk
Day 2
Breakfast in hotel's restaurant
07:00 a.m. Check-out and meeting with the guide at the reception
Transfer to the Railway station in Irkutsk
07:51 a.m. Boarding on the Train and Beginning of the full-day tour along the Famous Old Baikal Railway: Irkutsk → Sludyanka → Port Baikal → Listvyanka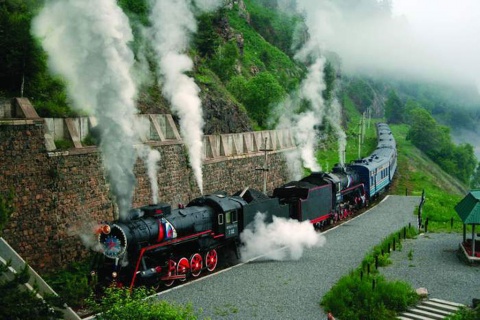 Old Baikal Railway (Baikal Loop) is one of oldest and most beautiful parts of the Trans Siberian Railway. It's righteously regarded "The Golden Buckle of Russian Railway"!
It's an integrated historical, architectural and engineering-landscape monument of federal significance.
Our train will stop in the most beautiful sections of the route and guests will have an opportunity to visit the tunnels, take photos of the Old Railway or just to relax on the shores of mighty Baikal. This relaxing and pleasurable trip is quite popular among both foreign and local guests.
Lunch in the train
Round 17:30 p.m. Arrival in Listvyanka Village and transfer to one of local hotels
Check-in in the hotel in Listvyanka
Dinner in hotel's restaurant
Night and rest in Listvyanka Village on the shores of lake Baikal
Day 3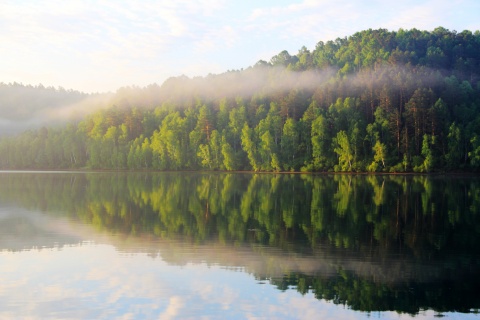 Breakfast in hotel's restaurant
09:00 a.m. Check-out and meeting with the guide at the reception
Beginning of the sightseeing tour round Listvyanka Village and in the surroundings
09:15 – 10:15 a.m. We will start our excursion with Museum of Baikal Flora and Fauna, where you will learn a lot of interesting facts about formation of lake Baikal, its Flora and Fauna. Baikal is mysterious in many aspects and it's still keeping many secrets unsolved… During your visit to Museum, you will have a chance to get acquainted with this marvelous living mystery
10:30 – 12:00 p.m. Trip by a cable cart to Observation Platform Chersky Cliff , where from the height of about  700m you can enjoy a breath-taking view onto Lake Baikal and the surroundings
12:00 – 13:00 p.m. Visit to the Church of St. Nikola's Church – protector of travelers and children and free time at local fish & souvenirs market, where you can get some small and lovely hand-made presents to remember your trip to Lake Baikal
13:00 – 14:00 p.m. Traditional Siberian Lunch with Baikal delicacies, such as hot-smoked Baikal fish and many other traditional dishes
14:30 – 15:30 p.m. Boat trip at Lake Baikal
15:30 p.m. Departure back to Irkutsk
16:00 – 17:30 p.m. En route – stop and excursion in the open-air museum of wooden architecture "Taltsy"
There are only 3 museums of this type in Russia: 2 of them are situated in the European part of the country and show life of Russians only, while "Taltsy" Museum is unique and one-of-its-kind!
Here guests can learn a lot about life not only of Russians, but also of numerous local nationalities, such as Buryats, Tofolars and Evenks. Spectacular views and fresh Baikal air will only add more charm to your trip and will raise your spirits!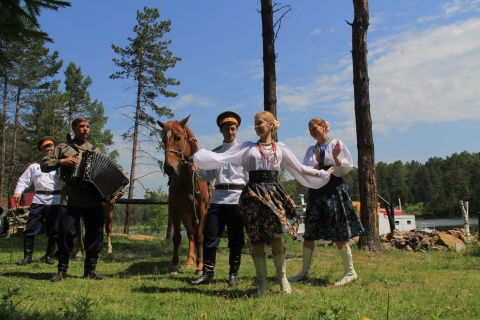 19:00 – 20:00 p.m. Farewell Dinner in one of traditional Russian restaurants with Folklore concert
Optionally: Ride through the Taiga Forest with Russian Troika, Russian Banya or any other activity upon your request  
Round 20:00 p.m. return to hotel in Irkutsk and check-in
Night in Irkutsk
Day 4
Breakfast in hotel's restaurant or breakfast boxes
Meeting with the guide at the reception of the hotel and check-out
Transfer to the airport / train station in Irkutsk and Departure