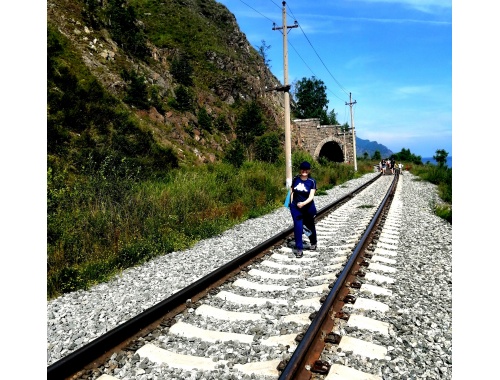 Baikal Loop is one of oldest and most beautiful parts of the Trans Siberian Railway. It's righteously regarded "The Golden Buckle of Russian Railway"
At present the Baikal Loop constitutes an integrated historical, architectural and engineering-landscape monument of federal significance.
The terrain round lake Baikal is quite mountainous, therefore construction of the railroad along its shores demanded great engineering skills. Just imagine, within 85 km (53 mi) there are 39 tunnels, 16 free-standing galleries, 470 pipes, bridges, viaducts and 14 km (9 mi) of supporting walls!
Builders of this railroad had to blow up rocks to lay railway tracks along rocky and steep Baikal shores. The road went across numerous rivulets flowing into the lake and met many swampy areas on its way. One can only wonder how people managed to raise these splendid sound constructions that will keep on functioning for many centuries to come!
Ironically, the most scenic part of Circum Baikal Railway with numerous tunnels and galleries was used less than 50 years. Part of the railroad along the Angara river was flooded after construction of the water-power station in Irkutsk, and now section from Kultuk to Port Baikal became a dead-end route. At the moment Circum Baikal railway is used for tourist purposes only. One can visit the Old Baikal either by a special tourists train or on foot during easy and nice 1-day hike.
Total Hiking distance: 11 km
Starting / end point of the tour: central train station in Irkutsk
Recommended:
sprays against mosquitoes and ticks (highly recommended to have an injection against tick-borneencephalitis)
trekking shoes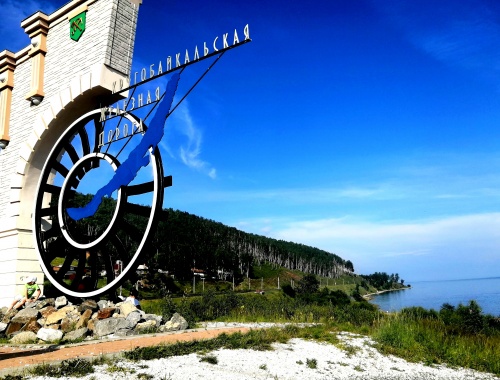 Program:
09:00 a.m. Meeting with hiking instructor and Departure with intercity train to station "Dark Valley"
1.5 hour-long train trip. During the train trip we are going to pass by small villagers and dachas (summer-houses), which are conveniently located along the railroad. The area has its own microclimate as is located in the forest and protected from strong winds. It's a bit warmer and more humid here than in Irkutsk; thanks to this fact local farmers can get a better harvest.
Arrival and beginning of the hike Dark Valley Station – Old Angasolka Village – Kultuk, Train station "Zemlyanichnyi" (=Strawberry station )))
Free time to visit the tunnels and bridges of the Old Baikal Railway, photostops and time for swimming in Baikal (if weather allows)
Round 18:40 p.m. Arrival to the train station "Zemlyanichnyj" and departure by train back to Irkutsk
E-mail: sputnik_irkutsk@mail.ru